As long it is October, it is still autumn for me. And when I think of autumn, pumpkins automatically come to mind! First, because pumpkins are in season during autumn and second, because it gets cooler in autumn and a nutritious pumpkin is the perfect ingredient to keep you warm!
For inspiration, here's a pizza with spicy pumpkin cream, candied jalapeños, fior di latte and fried sage leaves – a perfect pizza for fall that warms nicely from the inside!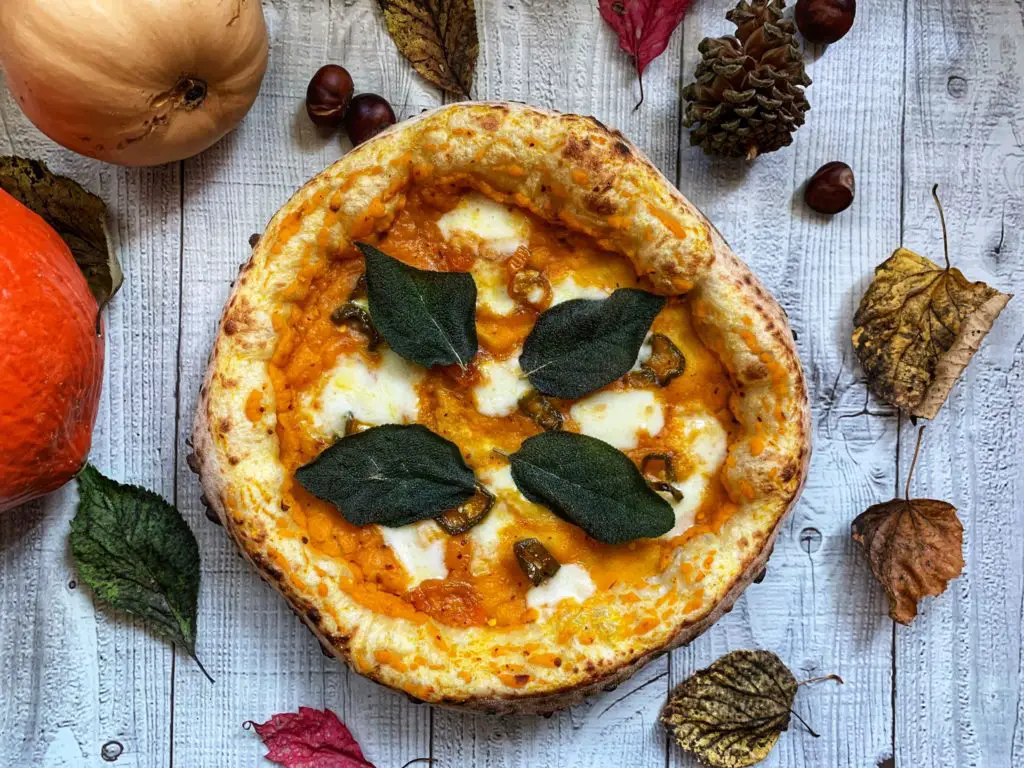 You can also find the exact recipes for the spicy pumpkin cream and candied jalapeños on the Pizza Sauces & Pizza Toppings page.