Not sure what to do with leftover pizza dough? Looking for a tasty snack that's ready in a jiffy? Then pizza rolls are just the thing! I love them because they are so quick and super easy to make, plus they are always delicious! They also make a great snack for a long road trip or party snack (trust me, they always go over!).
For the dough you can use any pizza dough recipe from the blog here, as the preparation is very simple and straightforward.
Ingredients
(for approx. 12 pizza rolls)
500-600 gr pizza dough (depending on the size it will be smaller or larger pizza buns)
Approx. 140 gr tomato sauce
Approx. 80 gr grated cheese (e.g. mozzarella or gouda)
Optional: oregano
Preparing the pizza rolls
Flour the work surface, place the dough on it and also cover it with a little flour (step 1).
Now roll out the dough with a rolling pin into a flat and preferably rectangular shape (step 2).
Now cover the dough with tomato sauce and grated cheese. If you like, you can optionally sprinkle some oregano on top (step 3).
Now roll the dough into a roll (step 4). If the dough sticks to the work surface, just add some flour under the spot.
Then cut the dough into 12 equal pieces (step 5) and place them on a baking sheet (step 6).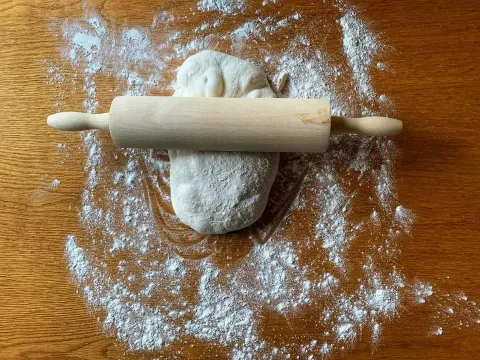 Baking the pizza rolls
The pizza rolls are baked in a preheated oven at 200 degrees for about 20 minutes.
Tada, and they are ready!
This is what the finished pizza rolls look like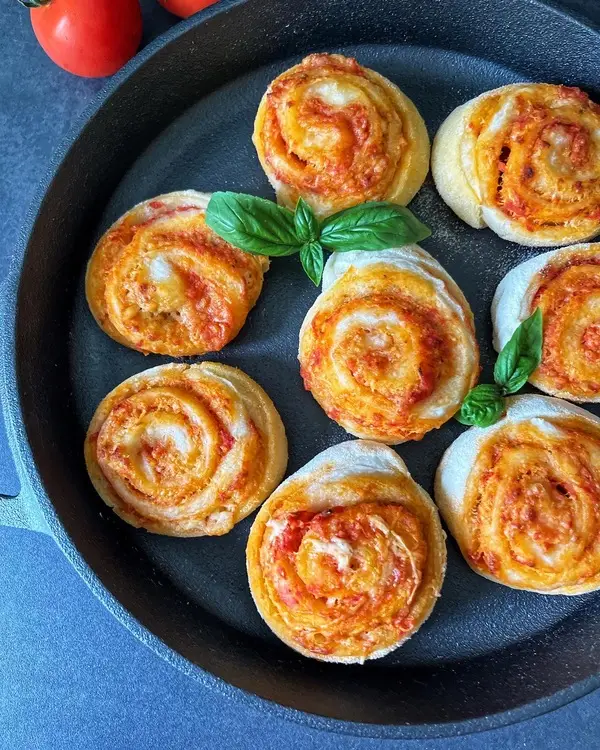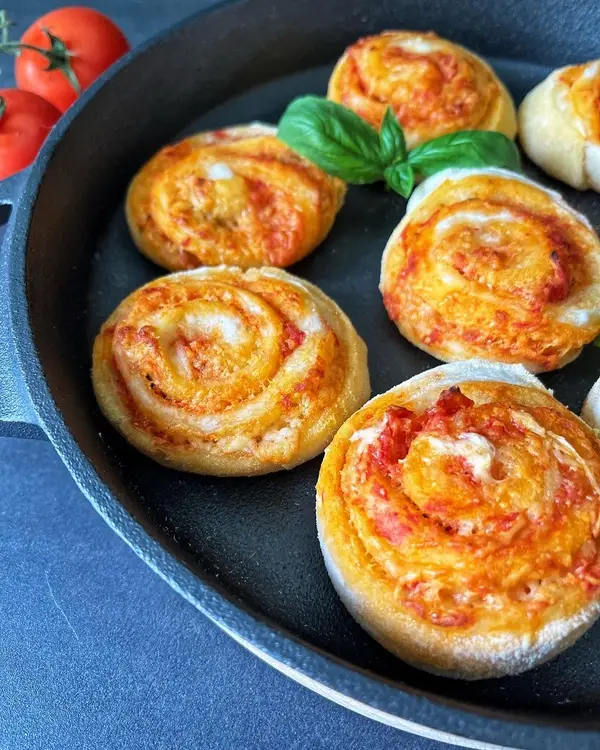 Discover more
You'd like to start making pizza right away, but you're wondering where to start? We have summarized the most important information on the following page for you.
Thanks for reading! I hope this pizza rolls recipe was valuable to you. If you have any unanswered questions, feel free to let me know in the comments. I'd appreciate it if you could share this article with your friends.
Julia