In this post, I'd like to share with you a few of the pizza books I've read this year. The books listed here represent only a small selection of my pizza book collection. I'll dedicate more in-depth articles to the other books in the future. In addition to interesting information about the background or recipes, these books serve me mainly as a source of inspiration for new pizza variations. Have fun browsing!
The Elements of Pizza by Ken Forkish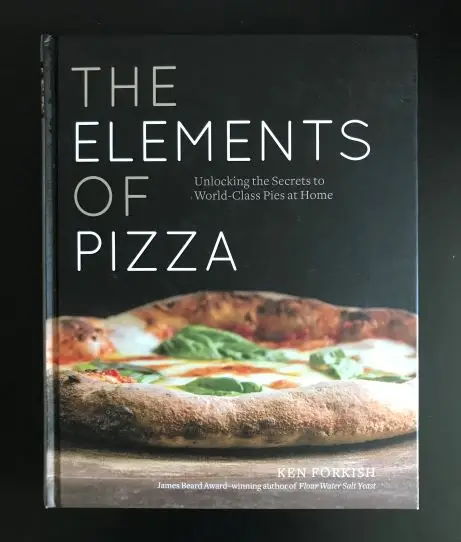 Ken Forkish is considered a bread luminary in the USA. So a book about pizza is not far-fetched. The Elements of Pizza provides an introduction to the different types of pizza (both Italian and American) and helpful explanations of basic dough making, methodology and individual ingredients of a pizza.
It also includes recipes for various types of pizza (e.g. pizza with biga, New York style), but also recipes for different time requirements: be it a recipe to make pizza on the same day or also a recipe with up to 72 hours of fermentation. Compared to the other American books, the book conveniently also provides the indications in the metric system of measurement, so that one is spared the conversion.
Author: Ken Forkish
Year of publication: 2016
Language: English
Link: The Elements of Pizza*
---
Il Gioco della Pizza by Gabriele Bonci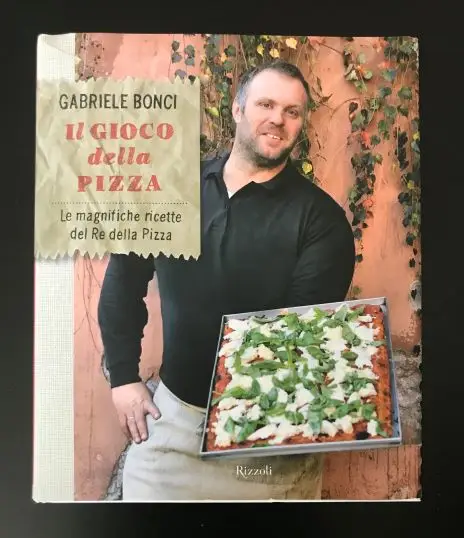 If you think of pizza in teglia alla Romana (Roman-style sheet pizza), you can't miss Bonci. He has already achieved cult status in Rome with his creative creations for pizza al taglio. The book Il Gioco della Pizza gives explanations of each ingredient and technique, and offers three dough recipes. In addition, you will find a whopping 70 recipes for various pizza toppings.
Unfortunately only available in Italian – there is also an English version, but the recipes are more adapted to the US market.
Author: Gabriele Bonci
Year of publication: 2012
Language: Italian
Link: Il Gioco della Pizza*
---
Mastering Pizza by Marc Vetri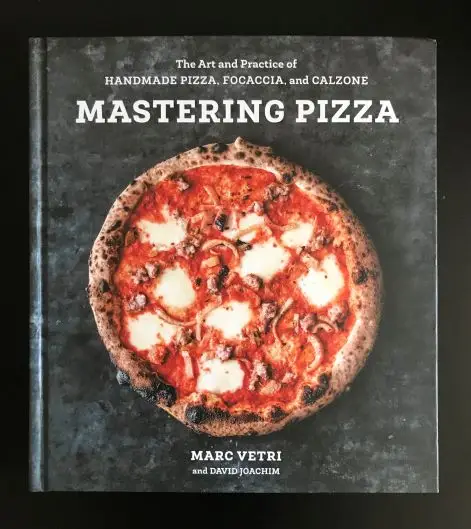 The book Mastering Pizza by Marc Vetri starts with a great introduction to the theory of dough, ingredients and biochemical processes. For that alone, I think this book is worth a purchase recommendation. In addition, Vetri offers a total of 12 pizza dough recipes. In particular, these are recipes for Neapolitan pizza as well as Roman pizza with varying water content.
The special thing about the book in my eyes is that Vetri wants to offer everyone the possibility to prepare pizzas according to their own taste and available baking equipment (e.g. electric oven, gas oven, Kamaro grill). I also particularly liked his suggestions for the various pizza toppings, because they were not too elaborate but still tasty. The quality of the ingredients plays an even greater role.
Author: Marc Vetri
Year of publication: 2018
Language: English
Link: Mastering Pizza*
---
The Pizza Bible by Tony Gemignani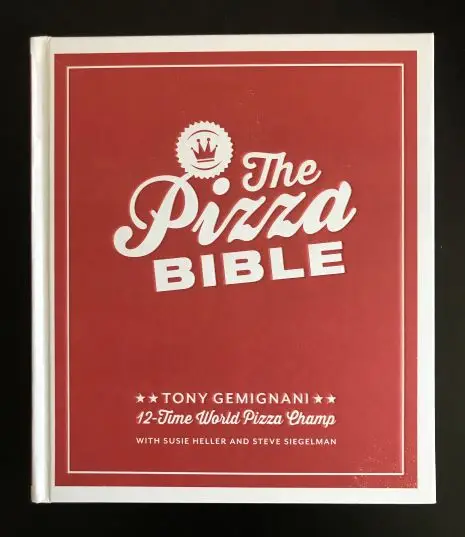 The book The Pizza Bible by multiple pizza champion Tony Gemignani comes across as a general pizza reference book and makes an attempt to cover everything about pizza. This has its advantages and disadvantages. On the one hand, it's handy for getting an overview of various types of pizza dough and how they're made. Be it looking for Chicago Deep Dish Pizza, Sicilian Style Pizza, Neapolitan Pizza or Roman Pizza – you will definitely find what you are looking for. On the other hand, I don't think this "all birds with one stone" approach can go deep enough into specific topics.
Author: Tony Gemignani
Year of publication: 2014
Language: English
Link: The Pizza Bible*
---
Pizza Camp by Joe Beddia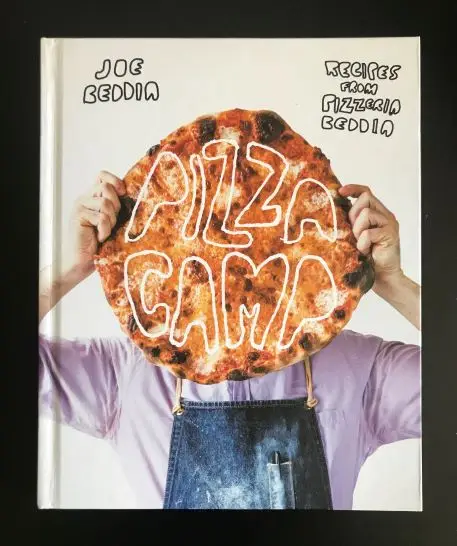 The book Pizza Camp by Joe Beddia contains in itself only one pizza dough recipe, which seemed to me partly unconventional because of the ingredients. I had different experiences with this recipe: they ranged from phenomenal to just ok. But try it out for yourself. In addition, there are many recipes and suggestions for different pizza toppings, both with tomato sauce and without tomato sauce, but with cheese or another sauce/cream as a base.
Basically, I really liked Beddia's rather loosey-goosey style of writing, which encourages that everyone should do their own thing when it comes to making pizza and not stick too strictly to guidelines.
Author: Joe Beddia
Year of publication: 2017
Language: English
Link: Pizza Camp*
Summary
If I had to choose one of these five books, I think Mastering Pizza would be my choice. Why? Mastering Pizza really provides a great introduction to the theory of ingredients and how they affect dough. These chapters really helped me personally to better understand each ingredient and its properties. In addition, there are several dough recipes and delicious suggestions for different pizza toppings.
Discover more
You'd like to start making pizza right away, but you're wondering where to start? We have summarized the most important information on the following page for you.
Thanks for reading! I hope this article about my favorite books from 2021 was valuable to you. If you have any unanswered questions, feel free to let me know in the comments. I'd appreciate it if you could share this article with friends and family.
Julia